FREE SHIPPING & FREE RETURNS
Free shipping on all orders to the USA, and free returns!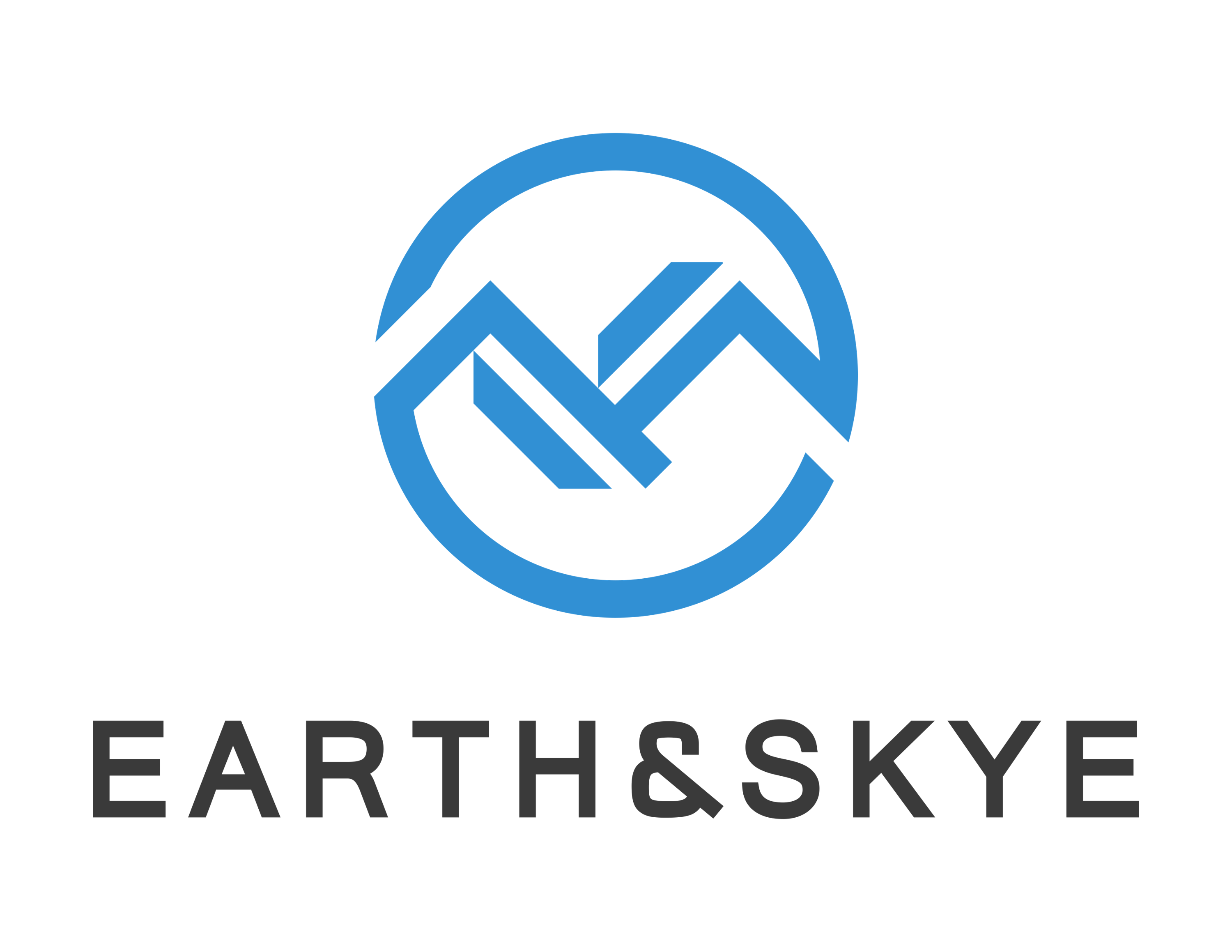 We've done all the research for you and present to you the highest quality pet gear for your furry friends!
We offer free shipping to the domestic US on all orders, free returns, and 10% off all orders over $100.

Have a question? Just hop on our 24/7 live chat, and a representative will be happy to assist you.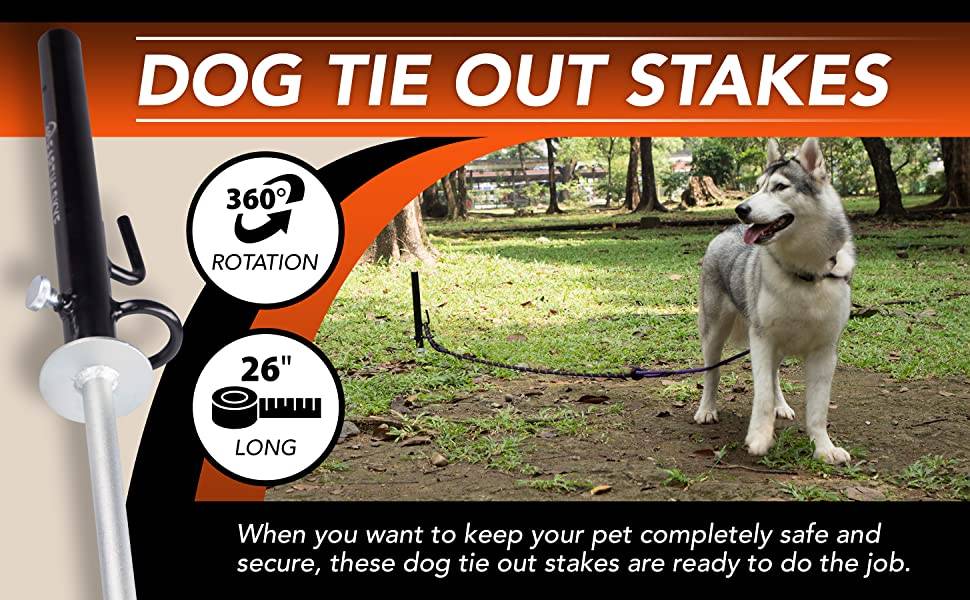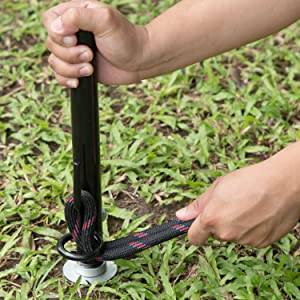 Drive the stake in, tether the leash to it, then forget all about it. You don't need any special tools - it's really that simple and secure! Because when your pet's security is on the line, is there any need to complicate things when the simplest options are right there for the taking?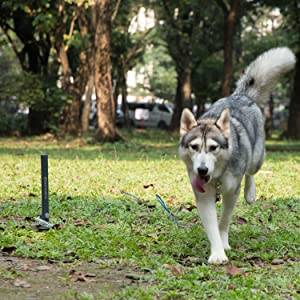 With its full 360 degree rotation even while embedded, you don't have to worry about your leash getting all tangled up. Your pet can run around, but thanks to the rotation while anchored, the leash won't end up looping into itself, and will remain at its normal length all throughout. Your pet now has a wide range of motion even while anchored!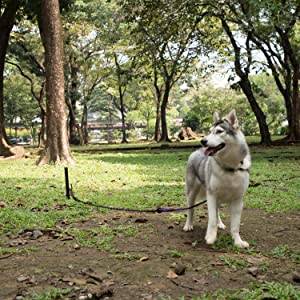 With minimal effort to assemble & embed underground, this anchor will be your best friend in keeping your pets safe and secure. The stake goes as deep as 14" into the ground ensuring reliability and security for even the most hyperactive of pets. These stakes can handle it!

VERSATILITY IS OUR SPECIALTY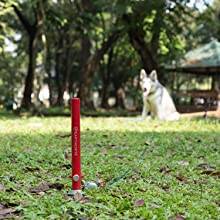 Keep your pets in place even when you leave them. This anchor will never let you down! Drive the stake deep in the ground and connect your leash to the stake. Your pet will be held in place, and won't budge your stake one bit, even if your buddy happens to be Bulldog or a Great Dane.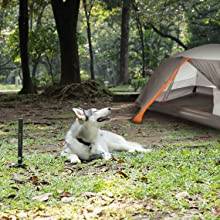 Use these stakes to train your pets for anything from obedience training to agility training. Pets tend to follow their human around when given the chance, and these stakes will train them over time to minimize that separation anxiety. You can also use these stakes to gradually correct their behavior and keep them from being overexcited or boisterous. Calm pets are behaved pets.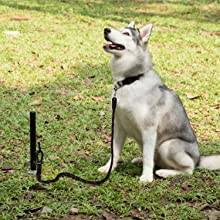 Transition from training to walking to making them stay with our simple leash tethering design. One moment, you could be taking your dog out for a long walk. Next thing you know, you're tethering their leash to the stake. But...you can now take a breather for a few because your pet can't run off while you're too winded to run after them!