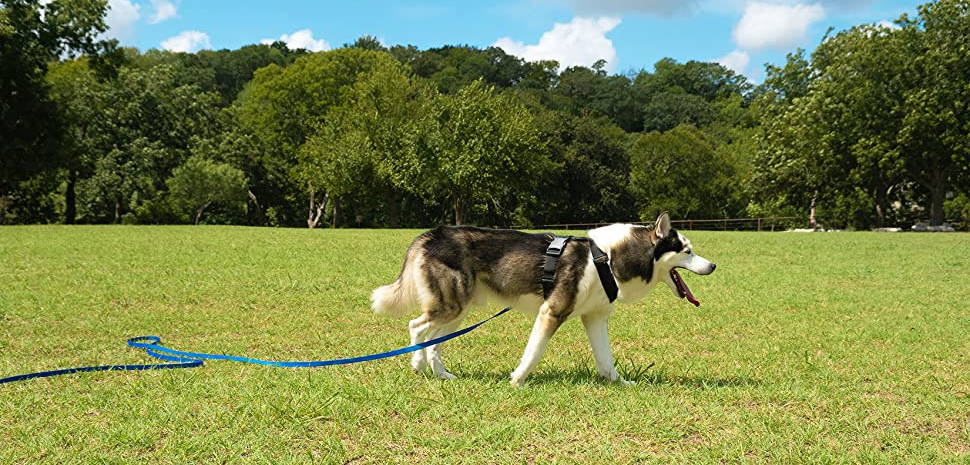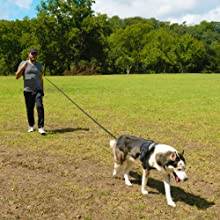 Train the puppies to follow your instructions
This rope is suitable for training the puppy to focus on you, also allowing it to run agilely without getting out of your sight or control. To train it and make it follow your instructions to stop and recall.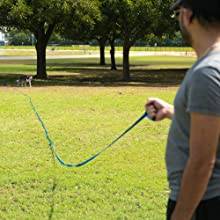 This rope is suitable for training your puppy to act from their memories. It trains the puppy to get used to the farthest distance from you, so when you move, memories will help it keep up to a certain distance.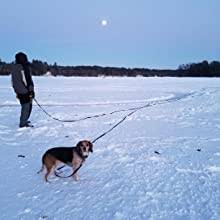 Use as a pulling rope to ensure the pupppy's safety when you take your puppy for a walk, games and walking along the beach, when you work, tie it in the backyard to guard the yard.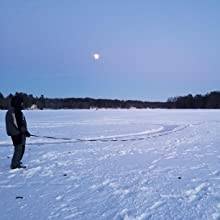 By designing our products in the field, with heat, cold, rain, snow, dust, mud, and wind in mind, we are the most recognized brand in the electronic tracking and training categories.
DIMENSIONS: This dog leash measures 3/4in wide by 20 feet long. Great for hiking, camping, training, hunting, backyard, beach, recall training, outdoor play with tennis balls, and swimming!

LONG LEASH: This training leash is great for teaching your dog recalls. It has the length needed to allow them to wander and ensure your command to come! is obeyed.

NYLON TRAINING LEAD: This durable, long, nylon dog training leash will outlast cotton leashes. All stitching is reinforced and the nickel plated clip swivels to resist twisting. Our long dog leash is great for medium and large dogs. You'll love using it as a backyard dog leash, for off leash dog training, and more.

Allows you to teach your dog recalls and other obedience skills.

Swivel-style bolt snap resists twisting

Perfect For Training: The handle includes a buckle that opens to allow the leash to be secured around trees, posts or tables to give your dog a natural off-leash feel.