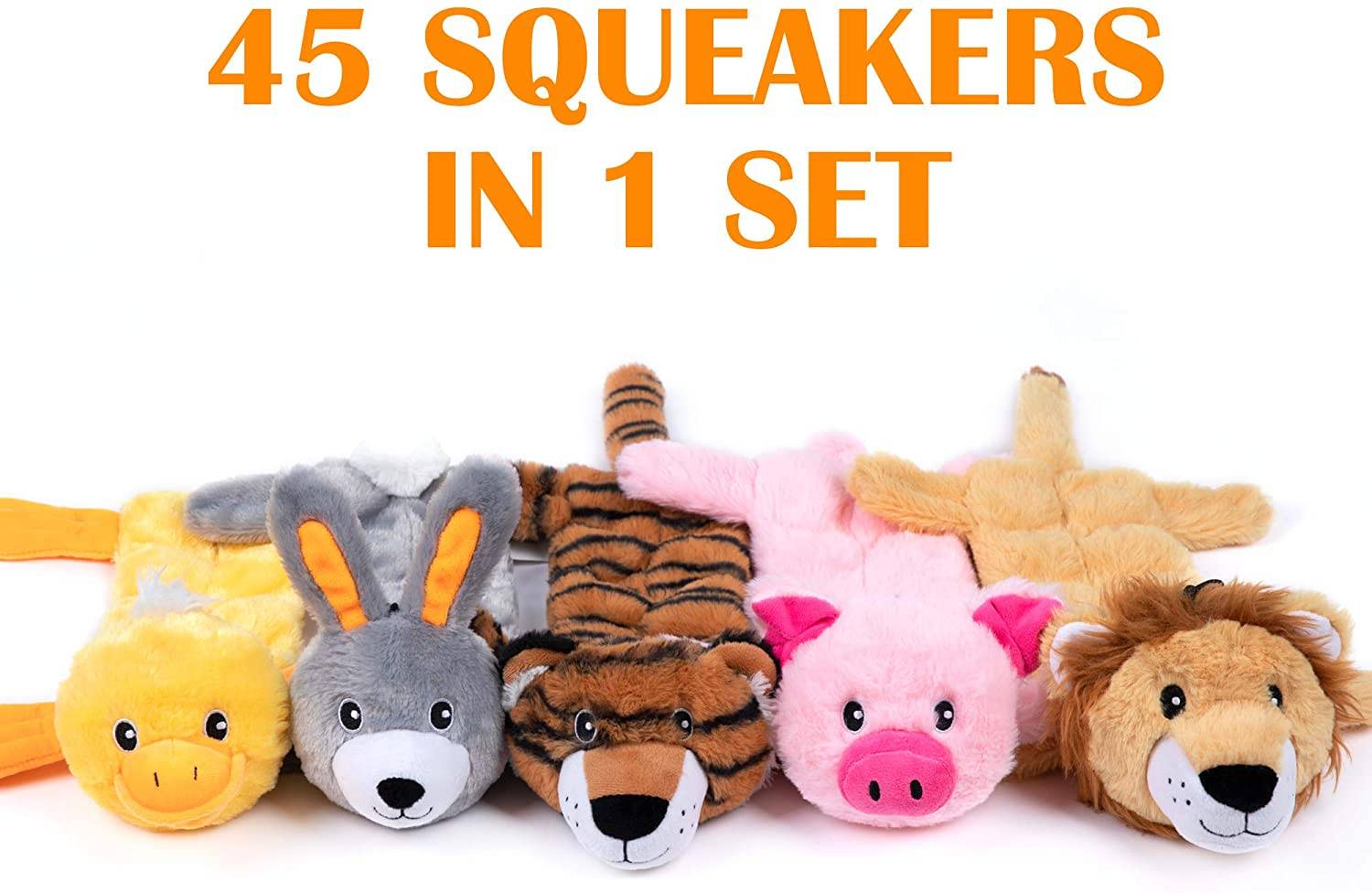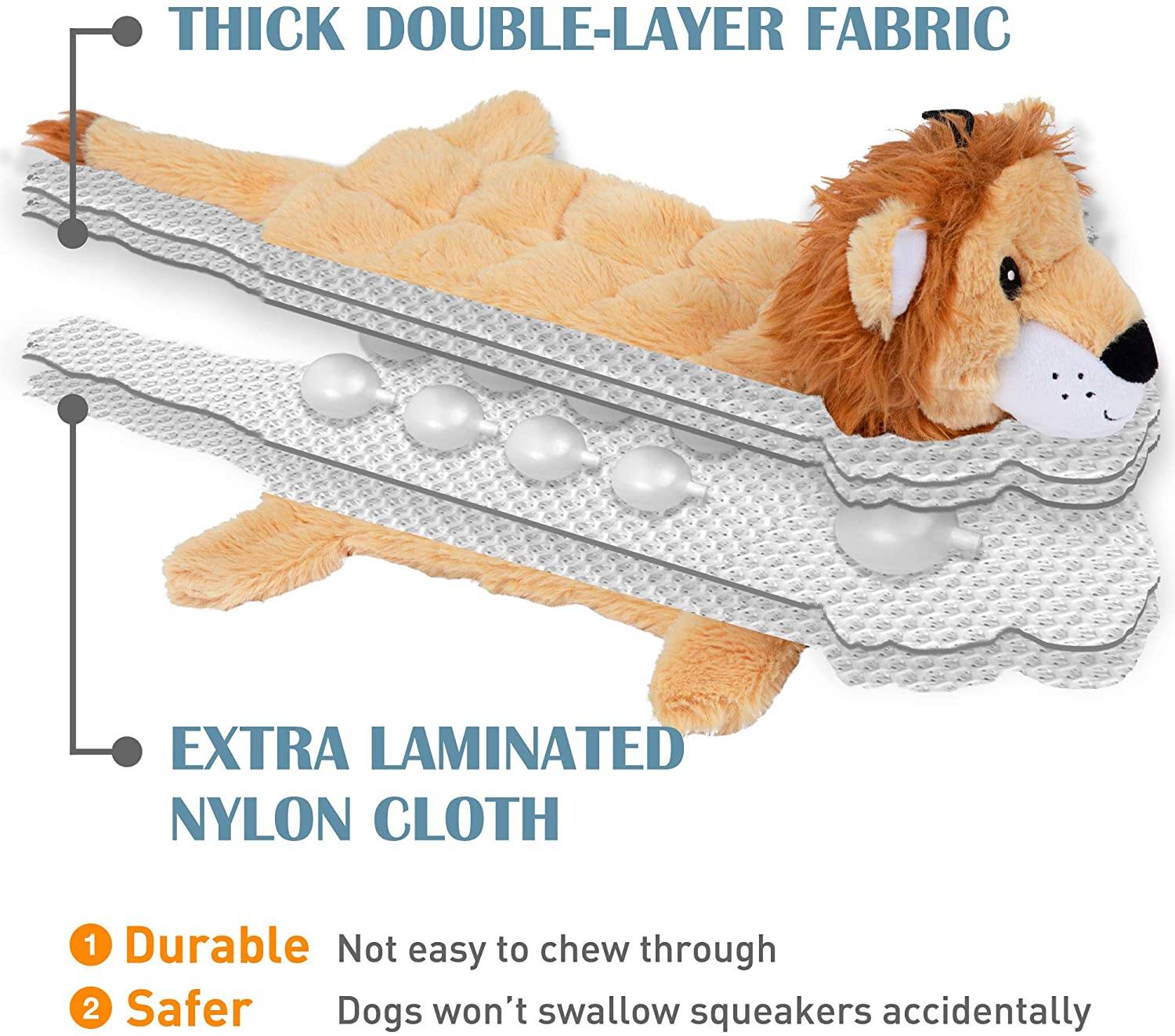 The toys are firm and durable with dense knitting stitches. Your dog can feel free to chew for a long time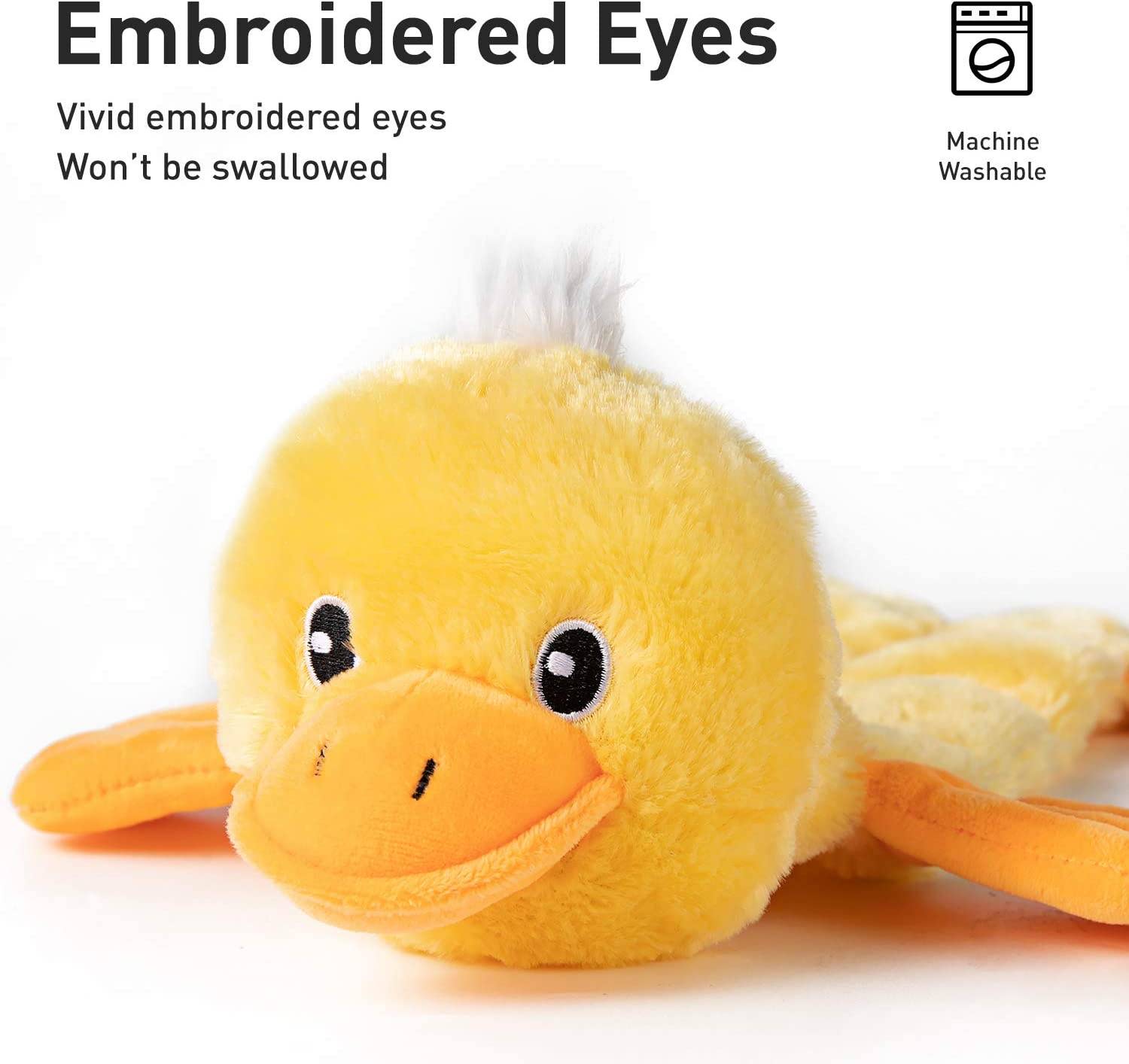 Made of premium quality natural cotton, the soft and flexible surface is super comfortable to play and chew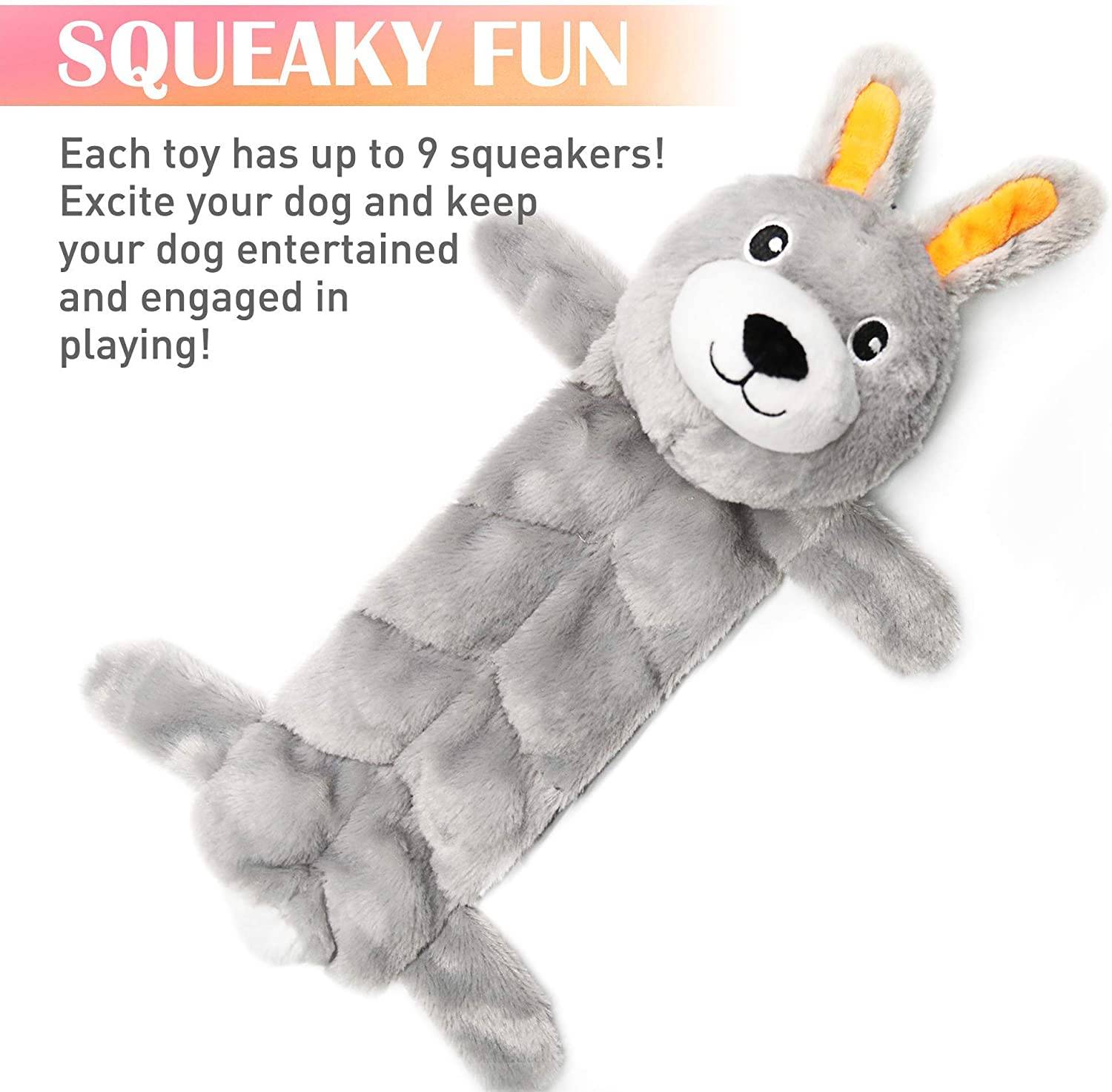 Each squeaky buddy is packed with 9 squeakers that keep working if punched, making it the paw-fect toy to entice and excite your dog. A great set for hours of interactive fun or solo play.
FIVE UNIQUE INTERACTIVE FRIENDS This awesome set includes 5 super-cute forest animals: Redd the fox, Grumpie the crocodile, Zesty the zebra, Calma the Calf and Tender the Tiger. Each is built with its own character and funny look, born to be your dog's bosom buddy at home. Designed with action-packed features and skinny body for fun floppy movement, this team is the new weapon to keep your pal busy through countless games.

FUN THAT KEEPS GOING+GOING+GOING Multi-sensory squeakers and crinkle noise maker are built in from head to tail. Endless fun for your dog through play actions like tossing, chasing and shaking.

SERIOUSLY SOFT, SERIOUSLY STRONG Cuddly soft, ultra-fluffy fabrics meet tough, tear-resistant inner mesh liner and double-stitched seams. High-quality plush that's comfortable and perfect for cuddling. Built-in crinkle paper add an extra layer of fun, while loud wiggling tails for even more ways to play.

PLAY FOR HEALTH Squeaky toys are proved to help release dog's anxiety, clean their teeth, and reduce destructive behaviors. No more worries about your dog alone at home, they'll feel bored and chew the house up. This set satisfies their natural urge to chew while being gentle on sensitive teeth and gums. Why not play to be healthy and brainy?