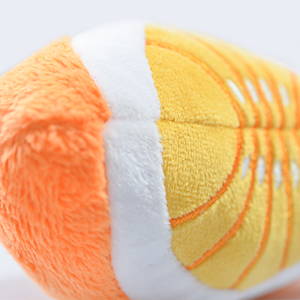 The toys are firm and durable with dense knitting stitches. Your dog can feel free to chew for a long time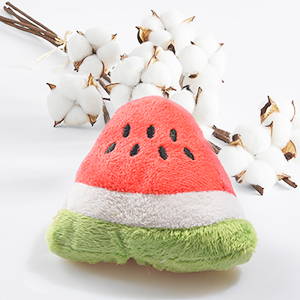 Made of premium quality natural cotton, the soft and flexible surface is super comfortable to play and chew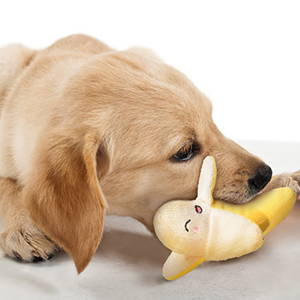 Even through dog's sense of smell is around 10,000 - 100,000 times better than ours, no smell can be detected from the toys thanks to the safe and intoxic design.
SQUEAKY PLUSH TOYS-12Pack-Includes watermelon(sphere, slice) Ice cream, star, banana, lobster, apple, chicken leg, orange, triangle watermelon£¬flip flop,pumpkin, carrot in cartoon figures. Their bright color and cute shapes are the dog's favorites.

REDUCE DOG'S ANXIETY-These squeaky toys help dogs expend spare energy and release anxiety. Reduce destruction behaviors at home

IMPROVE TEETH HEALTH-Cleans teeth and massages gums. Washable cotton fibers help to fight against tartar buildup and preventing gum diseases. Satisfy dog's chew and help to grow a natural protective layer.

SOFT PLUSH-Made from plush and cotton fabric, these plush toys are perfectly safe and reliable for your pets to chew and play.