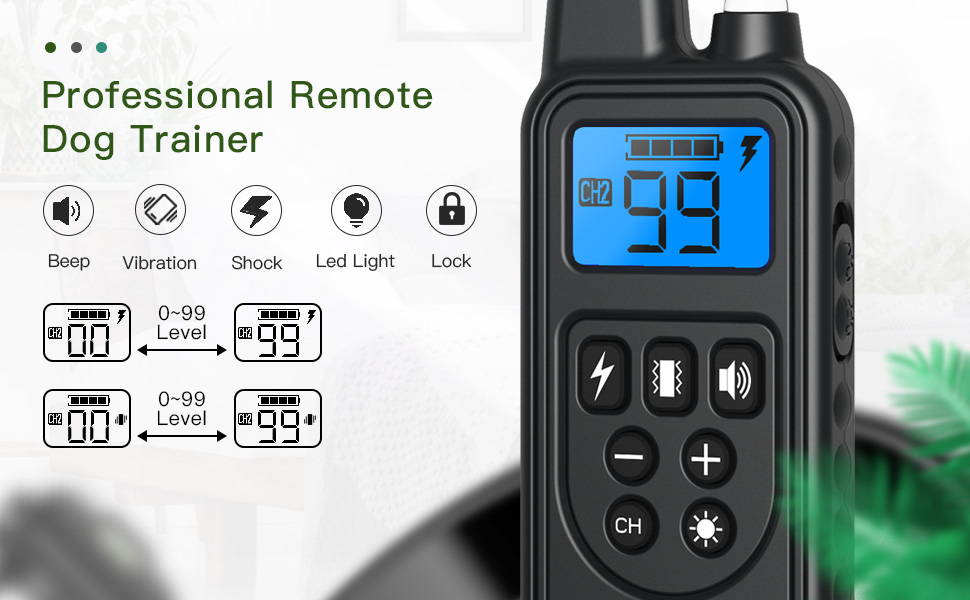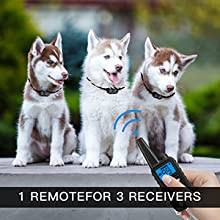 Earth&Skye Dog Training Collar supports maximum 3 dogs training with only 1 remote transmitter. Just a flick of button, you can switch between channels.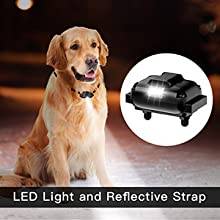 Built-in light(Long press the Light Button, the led light will be on) and reflective strap, helps easily find your dogs.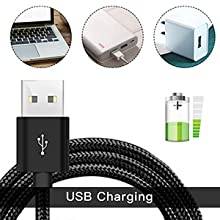 Both transmitter and receiver are rechargeable. With high quality battery, the receiver can last for more than 15 days and remote has up to 45 days standby time.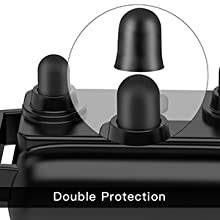 Conductive silicone points with rubber covers provide double protection.
5 adjustable, safe and efficient training modes. Beep, light, 0 to 99 levels vibration, 0 to 99 levels shock and key lock mode.

Waterproof dog electric collar. The training collar receiver is ip68 waterproof, perfect for your pets to swimming and playing games outside.

3 channels maximum control. Earth&Skye dog training collar supports maximum 3 dogs training with only 1 remote transmitter.

Long remote range and battery life. Both the remote the receiver are rechargeable. Wireless control for up to 850 yards remote range.

Size adjustable collar strap, length from 8 to 26inches, fits dogs from 5 to 140 lbs.

Led light Mode, Static Stimulation Mode, Vibration Mode, and Beep Mode, help you to teach a dog basic obedience commands and solve an uncontrollable dog's behaviour problems.

Educate your dog with confidence by applying adjustable attention: grabbing: tone & vibrating stimulation for moderate misbehaviuor or safe static mode for stubborn pets.