HEAVY DUTY – This heavy duty dog leash is made with a strong 1/2 inch diameter rock climbing rope and a very durable clip hook
COMFORT PADDED HANDLES - Features soft padded handles for amazing comfort, just enjoy the walks with your dog and protect your hand from rope burn
BE SAFE AND VISIBLE AT NIGHT: Luminous reflective threading keeps you both safe and visible on your late-evening walks
GREAT FOR WALKING, RUNNING OR TRAINING - This 5 foot length dog leash is a perfect balance between freedom and control, gives enough freedom for your dog to walk or run, while under your full control
SUCH AN AFFORDABLE GIFT FOR DOG OWNERS: And we're not just talking about the price. Your fellow dog owner friends will love receiving this complete set of: a dog leash with 15 count poop bags AND a dispenser.
100% MONEY BACK GUARANTEE + GREAT GIFT IDEA: Love your new double handle dog leash - or your money back! A strong weather resistant nylon leash for dogs and a great alternative to cheap retractable dog leashes or rope slip leads. Great for medium and big dogs or new puppy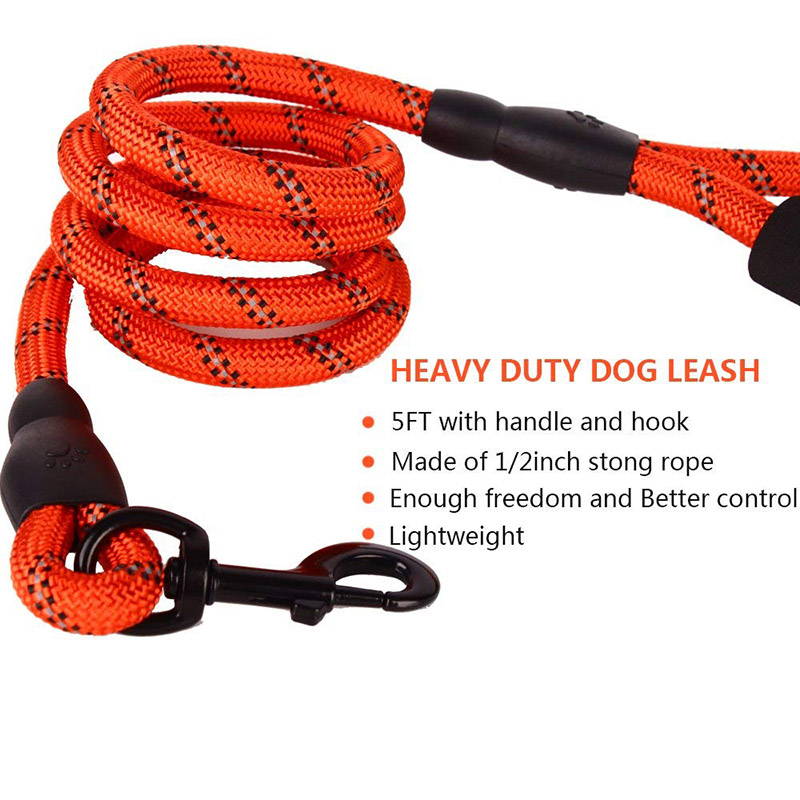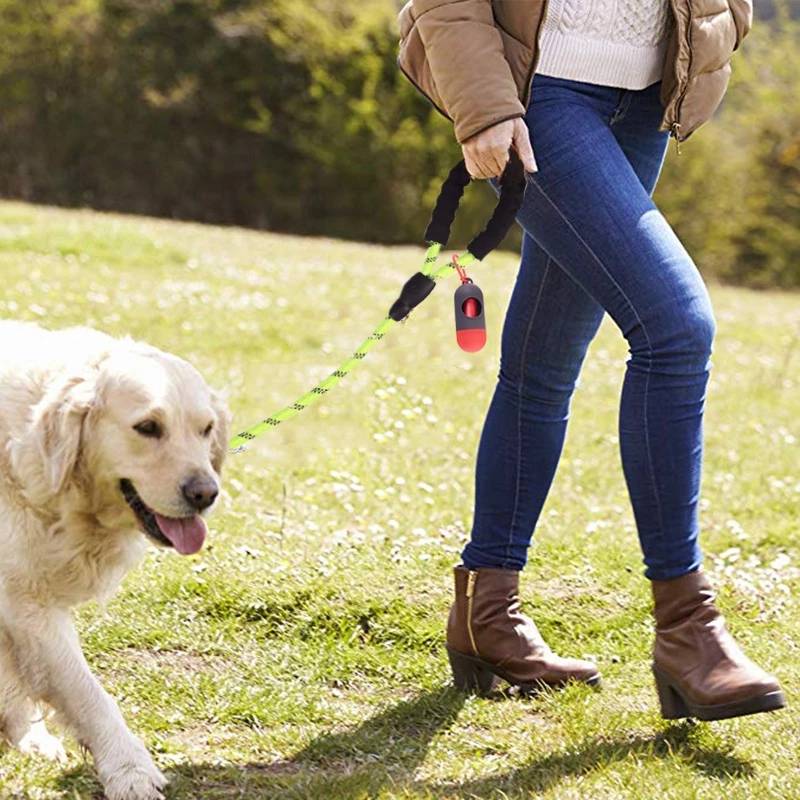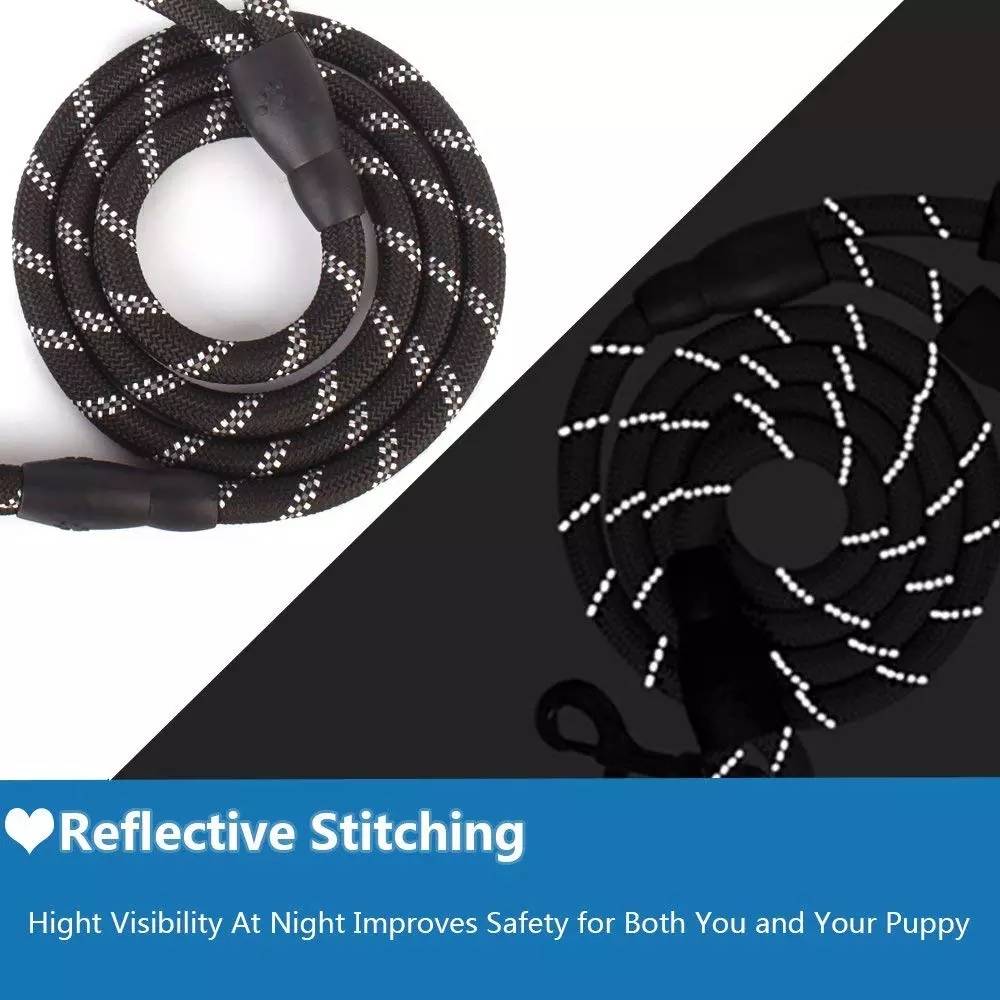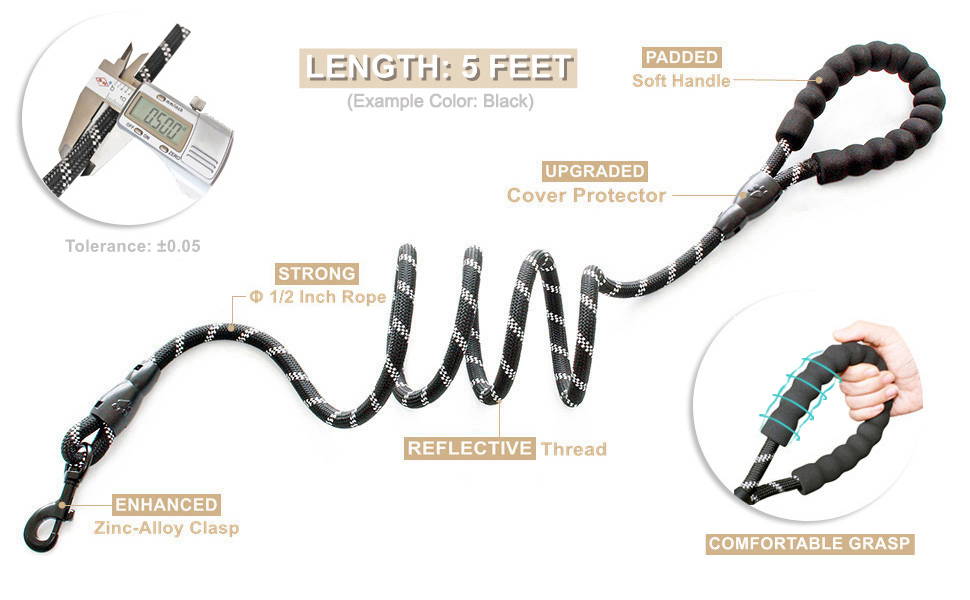 Stay in control with the Heavy Duty Dog Leash. This nylon rope–inspired by mountain climbing gear–is so tough, it may just be the last leash you ever need.
The soft padded handle is more comfortable to hold than a regular flat nylon leash, which may cut into your hand if your dog pulls on his leash. A sturdy metal clasp ensures easy attachment to the collar.
Lightweight and durable, this leash is designed for even the strongest pullers and is an excellent choice for hiking, running.