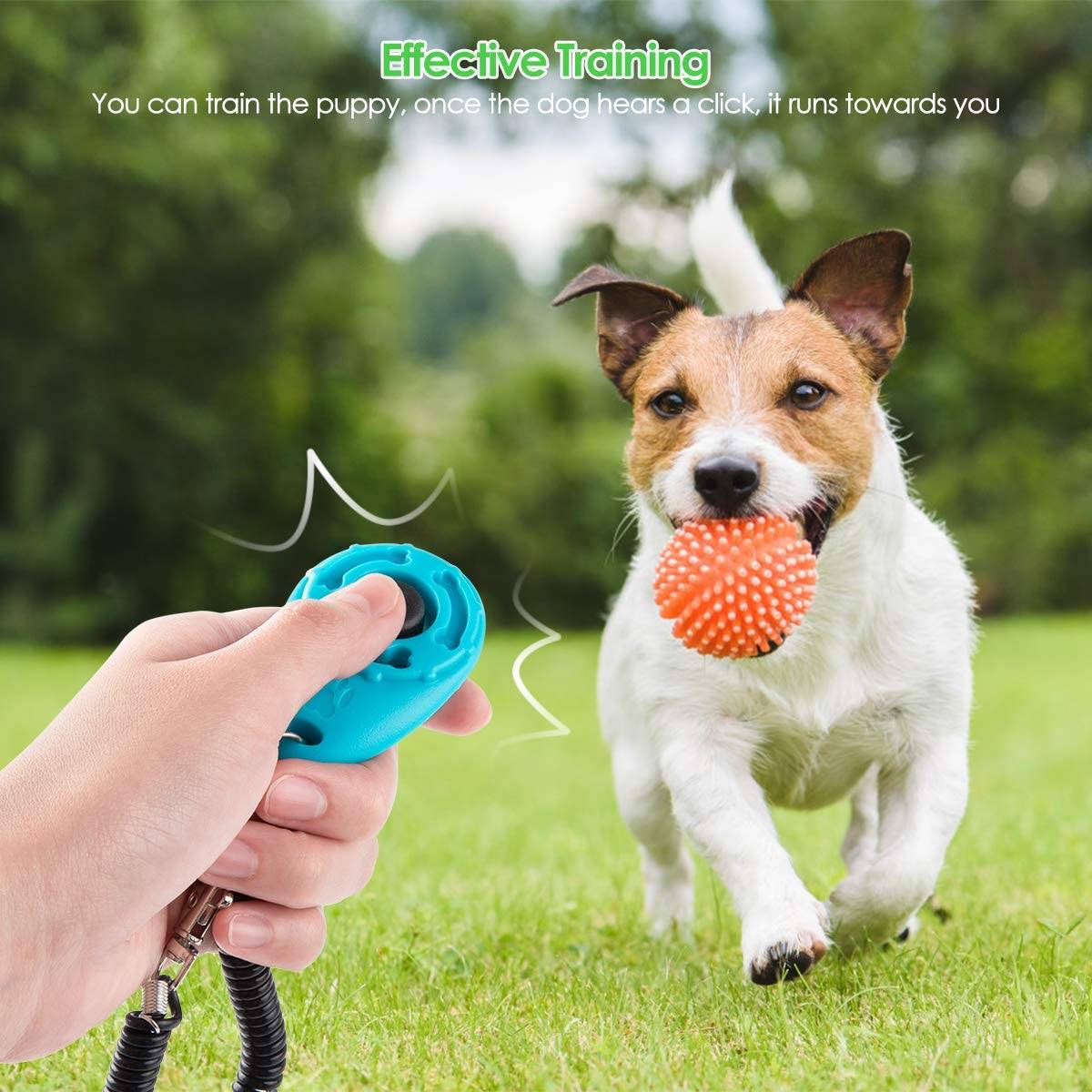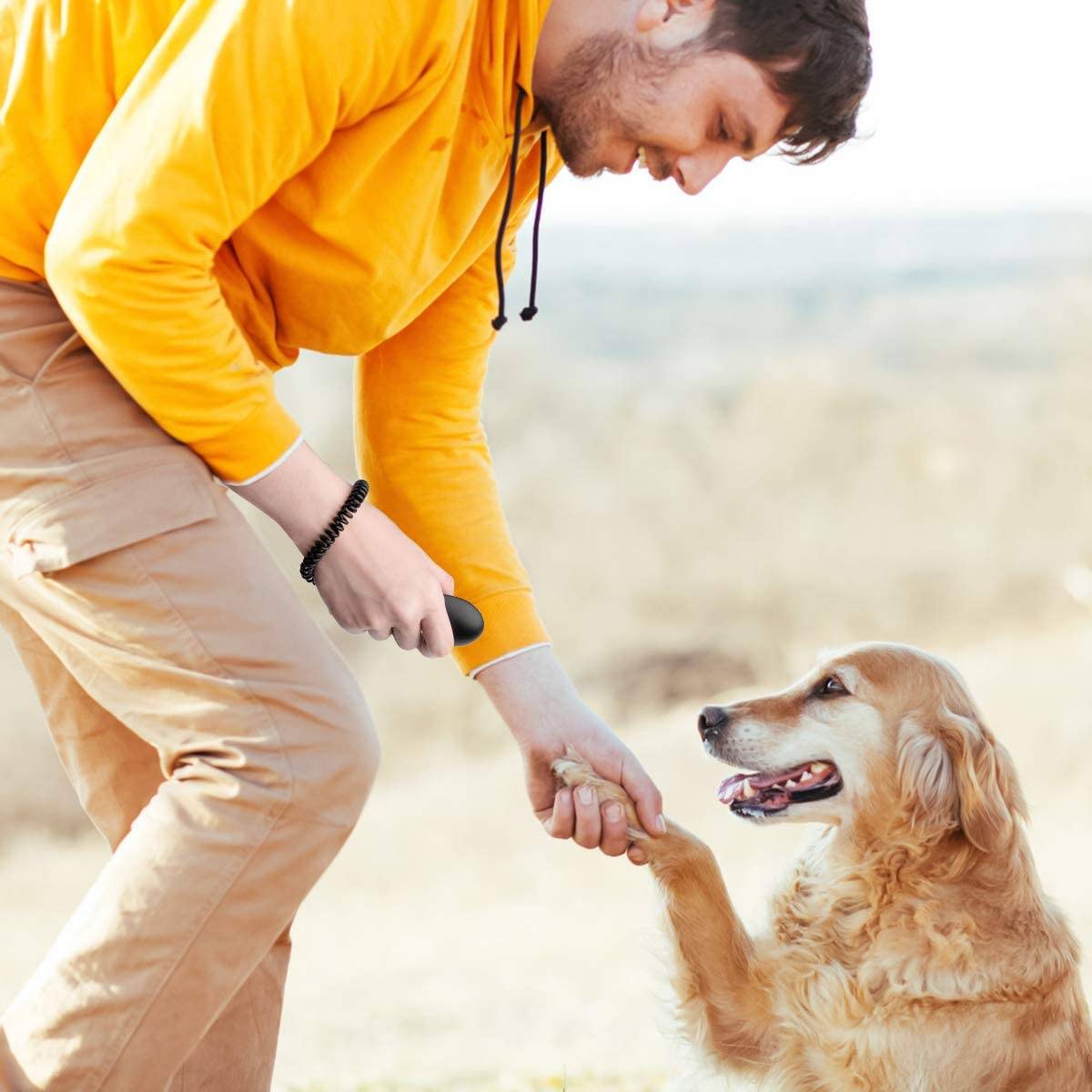 A Happy Pet Means a Happy Parent
Your pets won't only be the one having fun; you too will enjoy when you see them working hard for it.
A Confident Dog is a Happy Dog
When you train your pets using the hand-held pet clicker, your pet receives positive reinforcement which ultimately helps in boosting their confidence.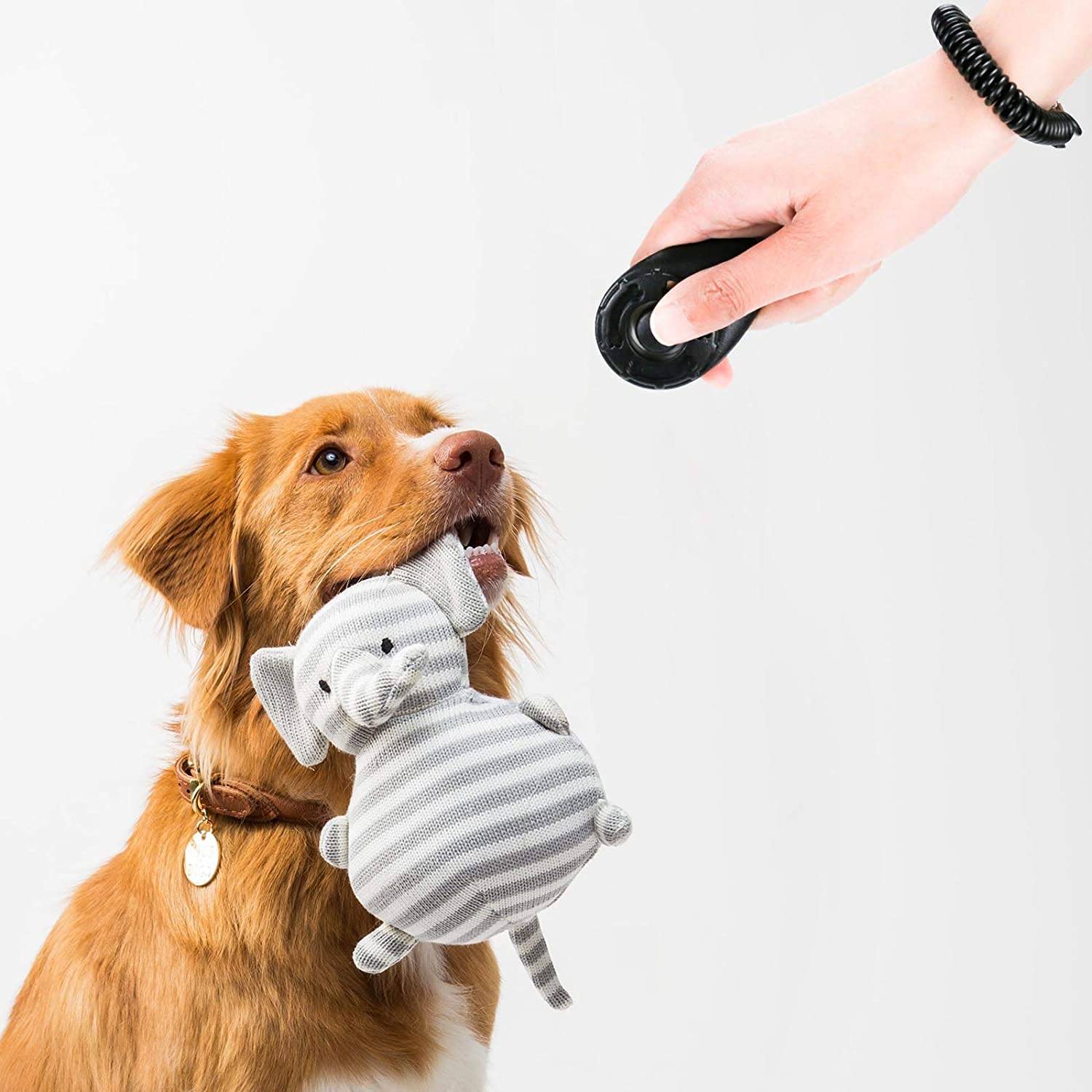 Training Tool for Reinforcement
It is not just a simple training tool but also an incredible way to communicate with your pet! The clicker helps build respect and trust between you and your pet.
ESAY TO USE: Big button for easy click, each dogs training clicker set is with a wrist strap, it really feel nice in your hand. It's portable, so can use in anywhere, indoor and outdoor.

LOUD SOUND: The sound of clicker trainer is loud enough to hear, so it can attract the attention of your pets.

TRAIN ALL YOUR PETS: This train clicker is not only for your dogs but also for cat, bird, horse, chicken, sheep, bunny, mouse, rat, lion, tiger, dolphin, elephant, etc.

TWO COLORS INCLUDED: black + blue

PREMIUM QUALITY: Well constructed and durable, metal clicker will not rust or break. Big button for easy clicking and loud sound.

EFFECTIVE TRAINING: Can be used to train the dog basic obedience, small trick, and correct the bad behaviour; Scientific method of training your dogs safely and easily.

SCIENTIFIC DESIGN: Dog clickers come with a big button that makes it easier to press & come right back up without getting stuck, and then produces a distinct clicking sound. Pet clicker trainer has an elastic wrist band, so you can leave the clicker on your wrist or clip it to the leash or your pants. Puppy training clicker has water droplets shape design, you will feel comfortable to hold.